As any professional contractor would tell you, whether they're new to the profession or have been in the business for 20+ years like us, unfortunate circumstances occasionally happen. Even the most experienced contractor can run into an issue from time to time. It's a reputable contractor who will meet those unforeseen challenges head on and know how to quickly mitigate while providing solid customer service.
A recent Manasquan, New Jersey renovation proved just how invaluable experience and a proven network can be during an unforeseen situation. While renovating the upstairs bathroom, a team member accidentally nicked a copper water line, causing a leak. Before the main valve was reached and shut, water leaked through the ceiling of the first floor. Like any homeowner, our client was understandably upset to see water dripping from the ceiling into her dining room.
With apologies extended, we moved immediately into remediation mode, calling on our network for a trusted restoration company and plumber. The wheels were in motion and we were committed to keeping our homeowner continually abreast of our actions to correct our error. By 6:00 that evening, the remediation process was 75% complete, drywall ceiling removed, furniture and floors cleaned and the dehumidifiers and air scrubbers on.
The following day, the bath remodel resumed. The client was extremely pleased with the completed project and commented, "We had a bad start, but everything came out great. Let's remodel our kitchen next!"
As with any renovation project, it's best to hire an experienced contractor who knows how to manage any issues that may arise. If you find yourself in a situation like this, here are a few tips to keep in mind.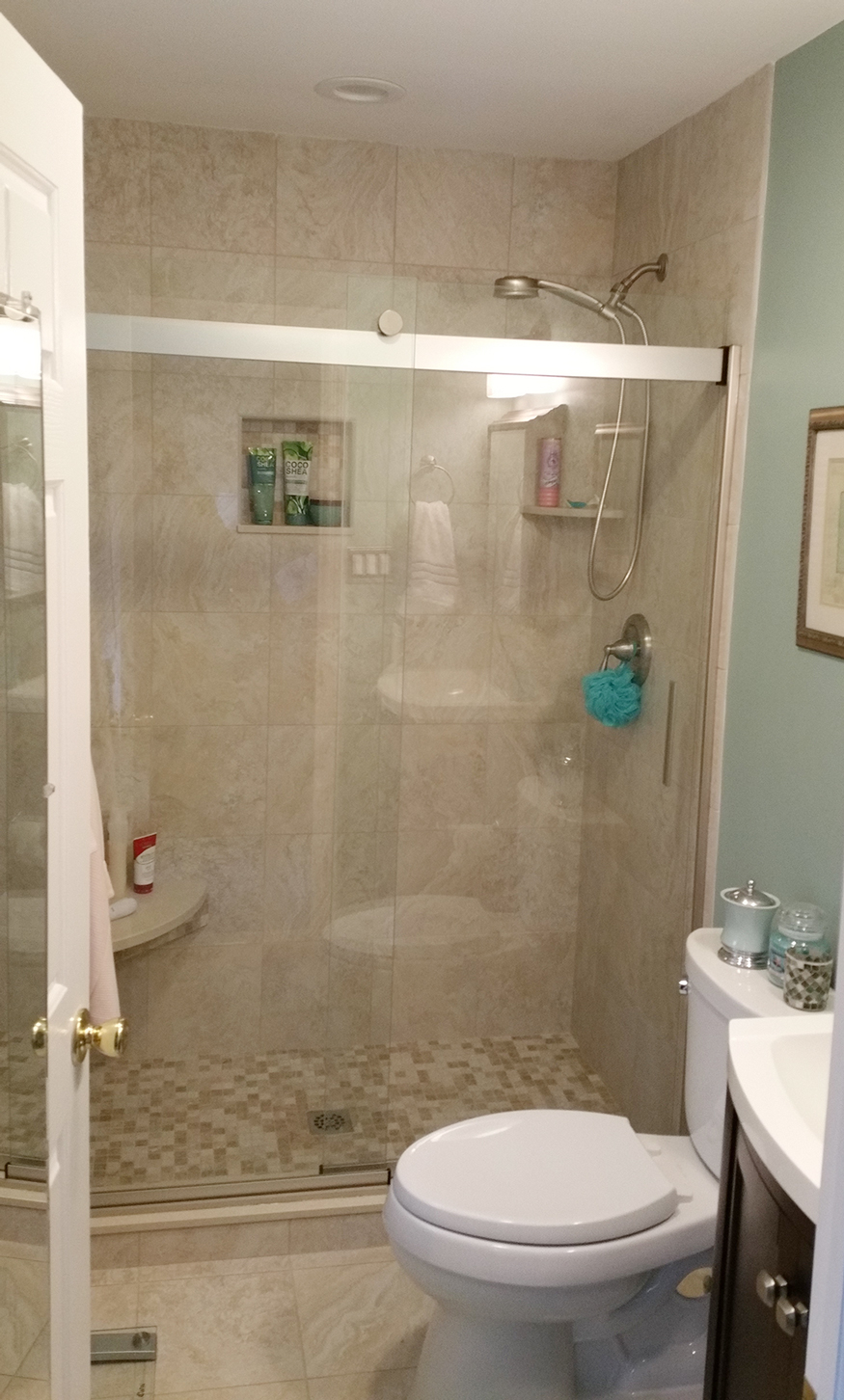 A Good Contractor has a Network of Resources
All experienced contractors have a network of equally qualified professionals to draw from for needed areas of expertise. In this particular case, it was important to us that we remedy the issue as quickly as possible – and with the right equipment. That required a restoration specialist. Insist that your contractor allocate the appropriate resources and call for the right specialists when needed.
Communication is Key
The possibility of an unforeseen issue may have you nervous about moving forward with a renovation project. Be certain to communicate your clear expectations before the project begins and throughout the entire process. This is especially important during unforeseen circumstances. Never shy away from letting your contractor know exactly how you expect them to remedy any issue. A good contractor always welcomes open dialogue.
Be Open to Moving On
As the client, it's important to recognize that despite a contractor's best efforts, there are instances that can upset the flow of a project. What's most important is how those challenges are met by your contractor and how well they are able to get the project back on track. Be open to accepting a contractor's apology and recognizing sincere efforts to promptly correct any issue to your satisfaction.
Even a knowledgeable contractor can experience some bumps in the road during a project — it's important to find a contractor who will know how to handle those bumps and can react quickly to remedy them. Home renovation projects are an investment, but finding a qualified contractor who can provide quality work along with excellent trouble-shooting skills and customer service is time and money well spent.